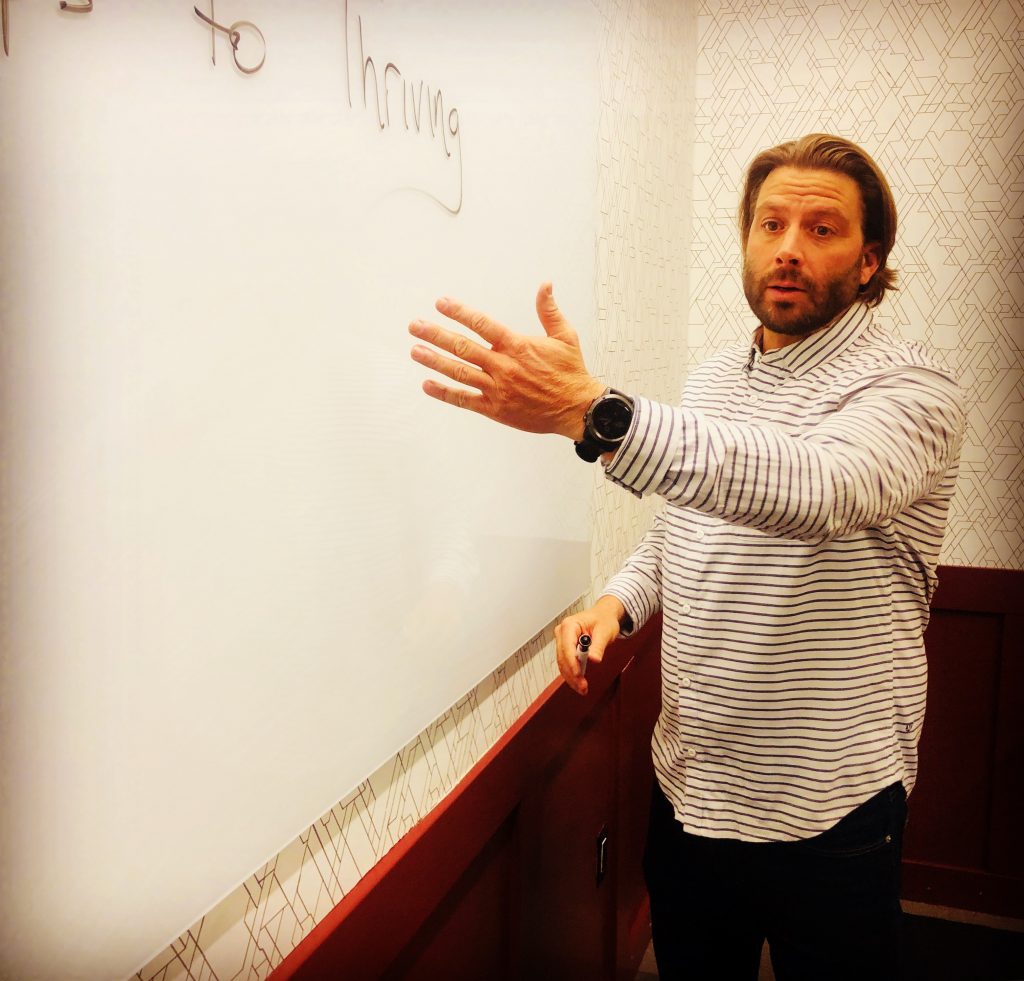 Book chad for corporate coaching, A breakout session or a workshop 
Are you looking for a fresh and transformative experience for your audience? Chad will inspire you with his raw storytelling that focuses on human potential through mastering habits.
Speaking topics
High-Performance Habits
Mindfulness and Wellness
Anxiety and Depression
Energy Management
Human Potential
Public Speaking
Passion and Purpose
Corporate Coaching & Workshop Topics
High-Performance Mindset: Mastering Patterns of Thought and Eliminating Limiting Beliefs
High Performance Habit Development: Developing & Implementing High Level Habits and The Power of Daily Strategic Planning
High Performance Optimization: Understanding The Importance of Efficiency and Optimizing Your Habits
Speak with Courage and Conviction: Techniques on How to Master Public Speaking
Overcoming Obstacles and Channeling & Maintaining a Thriving Mindset
Finding Your True Passion & Purpose
The Success Quotient
*All talks can be created for various time frames and settings.