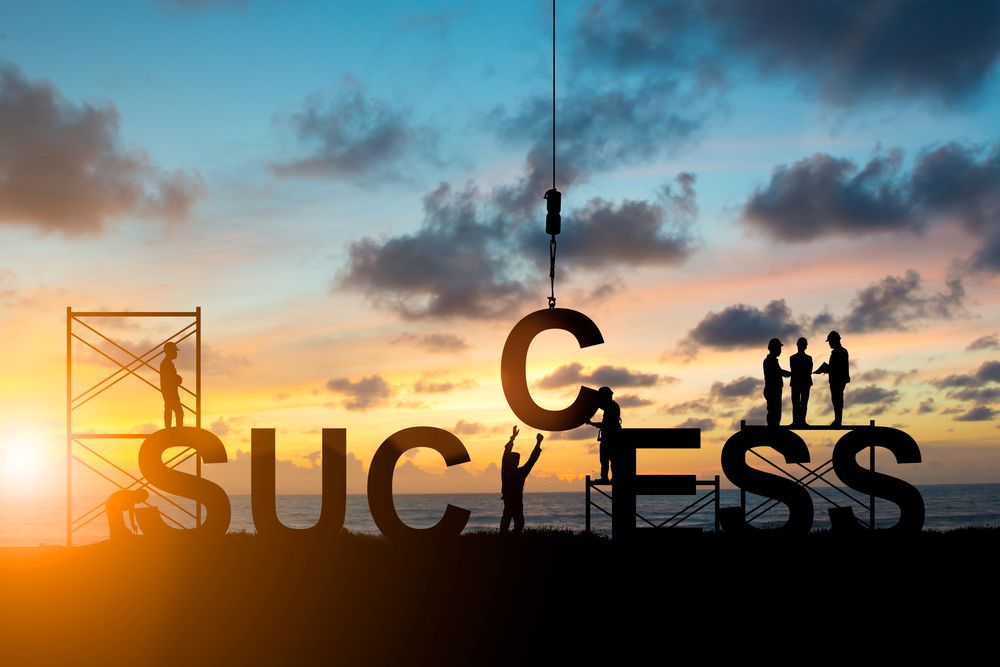 I started working with Chad in January 2019. A lot was going on in my life: I was finishing my last year of graduate school, I started investing in real estate, I had recently broken up with a partner of 3 years, I was running a family business, and beginning my own… I was busy, very busy. It took me a year to find a coach that I finally vibed with. The moment I heard Chad's story and knew of his determination in his own life, I knew he was a perfect match… AND a total badass! I wanted someone to coach me that was as driven as I am, and that is Chad! During our first conversation, I explained my schedule and what I wanted out of our sessions: balance. I specifically wanted to focus on finding more time for myself, re-discovering my interests, focusing on my spiritual practice (meditating + yoga), identifying what I want in a future partner, and not compromising on any of my goals and desires. Chad has helped me find balance and he will help you do the same!
Kathleen Estelle Trujillo
Assoc. AIA, Architectural Designer + Experience Builder


I was introduced to Chad through one of our mutual clients who strongly encouraged me to meet with him. I scheduled my breakthrough session not knowing what to expect but thought I'd give it a try. I was feeling "stuck" in multiple areas of my life and I wasn't sure how to remove the blockage (I didn't even know what was stopping me at the time). It took about 10 minutes of talking with Chad to realize that I was exactly where I needed to be. He has helped me overcome the fear of believing in myself. He has facilitated conversations that allow me to recognize my potential and solutions that are accessible to achieving my goals. He is extremely professional and provides genuine connections.
It doesn't matter where you are at on your life path, or what your goals are, I am confident that Chad will provide true support, and provide the right tools that will allow you to achieve your next level of success. When I think about how far I have come since starting my work with Chad, I can only describe how I feel as grateful. I have created a life I love, and know it can only continue to improve. I'm so thankful our paths crossed.
Ashely Zimmerman
PT, DPT, PMA-CPT


Chad is an amazing coach. I have had a hard time in the past with coaches but Chad is amazing to work with. Always SO positive, never makes you feel bad about yourself If you have a misstep or fall off track a little. Chad offers amazing positive support and reinforcement, accountability, and feedback. He has been helping me with everything from health to shopping habits. I highly recommend Chad
Erin Hobbs


I recently attended a retreat with Chad, where he leads an amazing session about mindfulness while on a hike in Colorado. He was incredibly attentive to our group in terms of our physical needs and hiking at our own pace. Additionally, he included time for reflection and inner work, tips on being present in the moment, and all of this while we were hiking. I was pleasantly surprised by how much I got out of the experience. Even months later, I'm still using the tools he showed me that day. Thanks, Chad!!
Ashley Brabec Colvin


I have gained so much more perspective on life, being a dad, a better leader, and goal achiever. I have found myself more aware of what is going on around me, less agitated at the little things, and more disciplined, which has breathed self-love and self-confidence. The knowledge that these all come from within yourself and they are not something that someone else can give you. YOU HAVE THE POWER!
Chad has truly helped me be a better man! Has shown me how to reconnect with me and who I really am! Stop listening to those negative stories and rewrite it with the truth and how to catch me when things start to go south and get my energy and power back where I want it to be. And even going as deep as to reconnect with the inside of me and where all the negative stories began and working thru those stories. Would definitely recommend to anyone that is ready to do the work and get after it!!!
Jed Hutchinson


Chad is an exemplary coach. He helped guide me to establish effective mindsets, routines and habits in all areas of my life. Chad truly cared about my well-being and my results. During my time with Chad, my relationship with my fiancé got stronger and my performance both at work and on my business improved dramatically. Chad works with a high level of accountability and professionalism. If you are looking to grow and make a change in your life, Chad is THE coach to help guide you on your journey there.
Jordan Ross
Founder – Zerkers.com


Chad has made profound impact upon my life. Instead of relying on a series of tired platitudes regarding self improvement, Chad challenges me each session to make meaningful, lasting change. As a high performance coach and motivator, Chad offers constructive, real-world solutions – not directives, while creating a culture of accountability and self-ownership.
Adam Tracy


I experienced 6 months as a client of Chad's coaching, and have his guidance to thank for immeasurable personal growth during that time. Chad has a gift for digging deep and accessing parts of yourself you didn't realize were holding you back. Thank you, Chad, for helping me move past limiting beliefs and stories I'd been telling myself for years.
Elisa Rhynedance


I've worked with Chad for over a year now and he is not only a world-class coach but an amazing human being. If you're looking for High-Performance Coaching look no further.
Jon Christian
Founder – Zerkers.com


In sessions, he mindfully engages with my concerns and reflects back the successes and gains I may gloss over in my sense of overwhelming. I absolutely recommend working with Chad to find clarity and achievement in your goals.
Carly Rae Hudson


Chad is great! He helped me get really clear and dialed into the launch of my business, as well as some personal development areas I was struggling with. After every session, I felt challenged, inspired, and ready to take action! Would highly recommend Chad for any coaching needs, especially when seeking high performance
Matthew Shakir


Working with Chad as been a powerful and inspiring experience. Every tool he has given me to grow my business was in alignment with my own personal vision and that has helped me expand on so many levels. He is truly living his mission to help others ???? I highly recommend Chad! Thank you, again!
Lesa Ferguson


"He is the best in the business. Really hands on with people. And truly cares for your success. Thank You Chad."
Rob Bryce Jr.


Intelligent, positive attitude, creative problem solving, very personable. I highly recommend it. He's good people.
Peter Martin